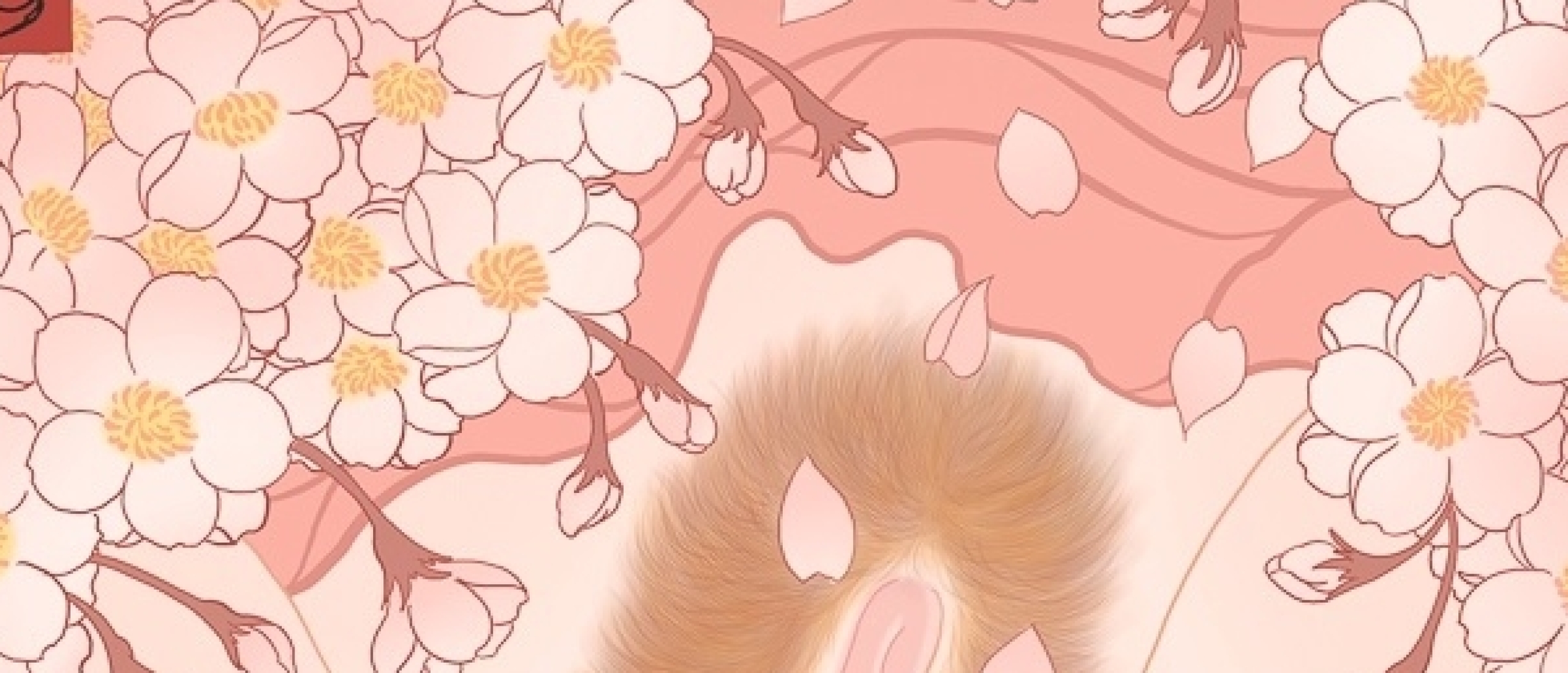 The Pussy Poetry by Senju shunga
In shunga the vulva is portrayed in a stylized manner, equally exaggerated in size as the man's erect penis. What is absent in the depiction of the pussy in this form of erotica is the stereotype ideals of beauty that has sadly become the norm in our modern world.
Inner Labia
Many women grow up with feeling that there is something wrong with the way their vulva looks. It could be that their inner labia are protruding through their outer sisters, or that their labia is asymmetrical. The fact that the visual characteristics of the pussy is as physically individual as the rest of our bodies is a topic rarely brought up in popular culture or media, and girls and women are led to believe that their vulva are ugly or abnormal.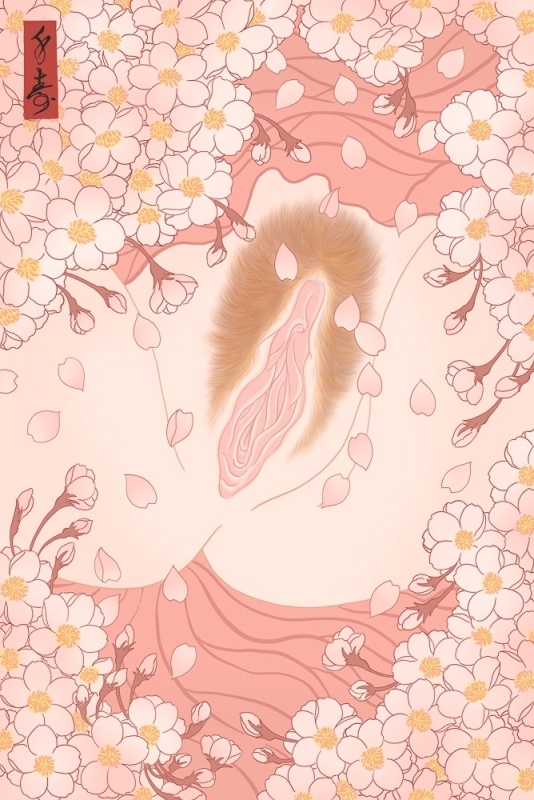 Fig.1. Hana (flower), 2017
Feeling of Shame
In reality there are no standards regarding the aesthetics of the vulva and it's sad that so many out carry with them feelings of shame attached to their most intimate parts. The beauty template is in itself an abstraction and trying to fit into this mould can never be anything but an exercise in futility.
Visually Evaluate
This painting was intended as a celebration of the vulva and its inherent beauty. The pussy is first and foremost a miracle to be experienced and not to visually evaluate like you would when first viewing a painting. The pussy is more like music, poetry or wine. Something to indulge in with your whole being. This goes as much for a person experiencing another person as it is true for the one whom the pussy is part of. So much better to unconditionally love yourself than let an abstract ideal dictate how you relate to your own body.
In Premium you can find the extended version of the article.
Click HERE for our review on Senju's book Kagami
Source: Kagami - Contemporary Shunga by Senju