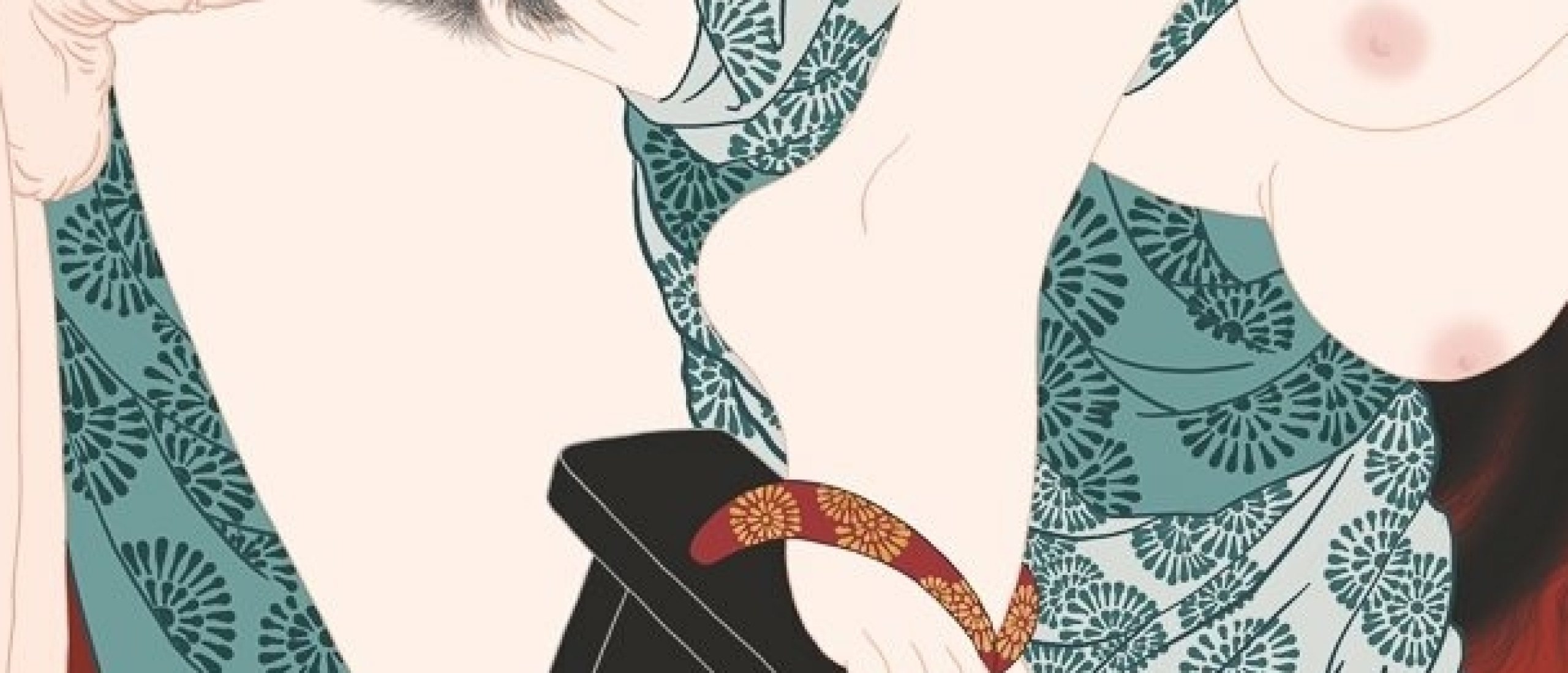 Sensual Passion During a Morning Bath by Senju Shunga
"The late November Kyoto morning carried a chill, signaling that winter was approaching. She drew her thin pale blue Yukata kimono tight around her still sleep warm body, opened the sliding door that led into the small garden behind their house and filled her lungs with crisp, cold air.
Glowing Like Jewels
A low, rough stone lantern was placed in one corner of the moss covered square, some flat stepping stones forming an asymmetrical  yet balanced path leading up to it. Behind the lantern was a small grove of green bamboo flanked on both sides by low ferns. Here and there small red and orange leaves from the neighbours maple trees had fallen, glowing like jewels amidst the soft opulent greens.
Tentacles of Vapor
She was standing in the warm room were they kept the large wooden tub used for bathing, watching the warm steam slowly escaping out through the open door. It rolled close to the ground of the small backyard landscape letting its tentacles of vapor explore every nook and cranny of the garden. She had watched this scene so many times, yet it filled her with pleasure every single time.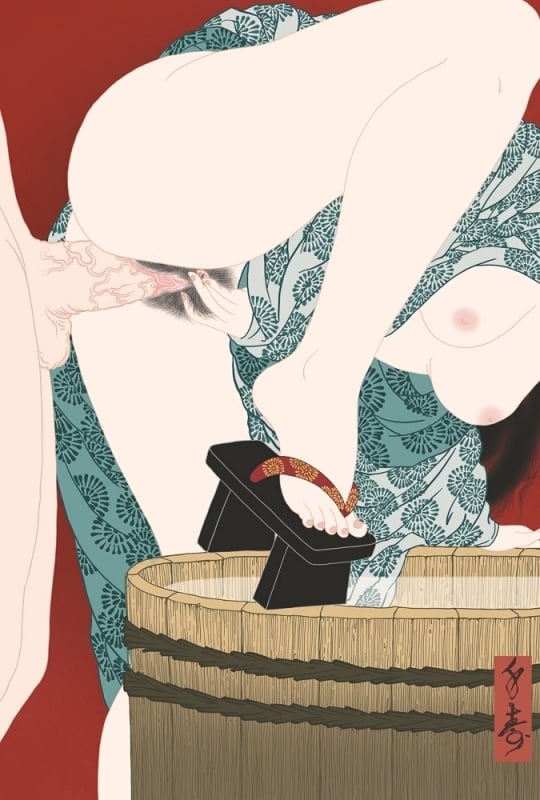 Fig.1. Asaburo (Morning Bath)  (2017)
Liquid Pearls
She turns back into the house and walks over to the tub, leans over and let the steam rising  from it dress her in thousands  of tiny liquid pearls. Behind her the rustle of cotton fabric falling to the floor betrays that her husband has finally risen out of their bed and has come down to join her. She smiles to herself but remains in her pose with her back towards him, anticipating what is now to come. They have been married for seven years now and they both know the other's heart like their own.
In Premium you can find the second part of the story with more explicit details on this sensual bath encounter
Click HERE for Senju's Kitsunebi (Foxfire) piece featuring the stunning nude model Lillias Right