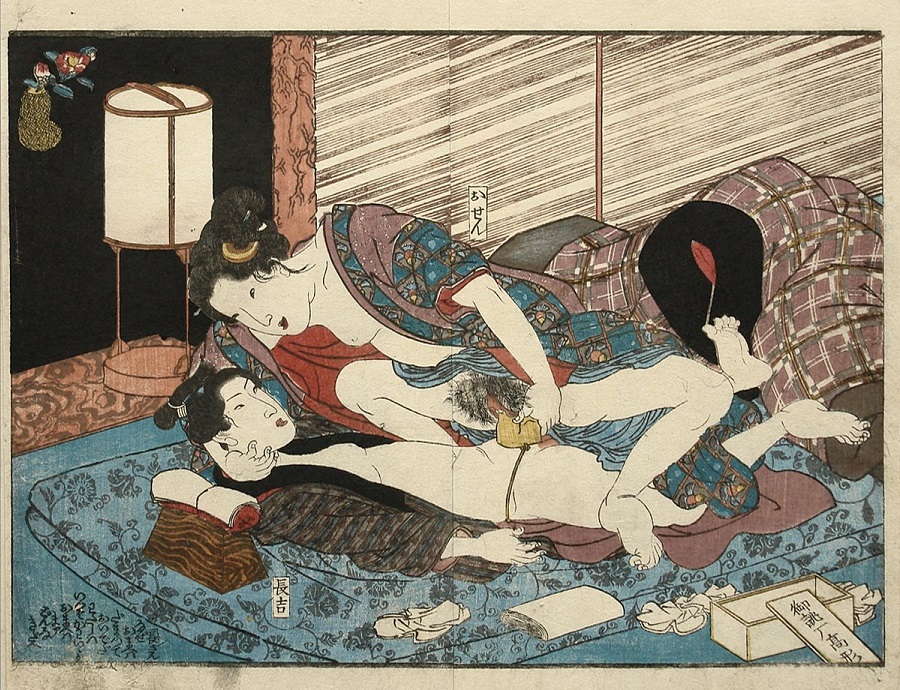 The Misleading "Lesbian" Shunga of Chokichi and Osen
An extremely rare (only time we have seen this kind of theme!) design depicting Osen perched on top of her recumbent lover Chokichi*. She is guiding the dildo (harigata) that he wears over his penis into her vagina. The opened box that normally houses the dildo stands next to the mattress.
In the past these two figures were wrongfully perceived as two females and therefore seen as a lesbian encounter.
Click HERE for a design featuring a real lesbian encounter !
* Chokichi is one of the many character that are part of the Soga Legend (Soga Monogatari). In the story he gets killed by Yoshibei. The latter just wanted to get back his sword with the red handle and also robs him of his hundred ryo. When Yoshibei finds out that Chokichi is his son he sinks into deep sorrow.