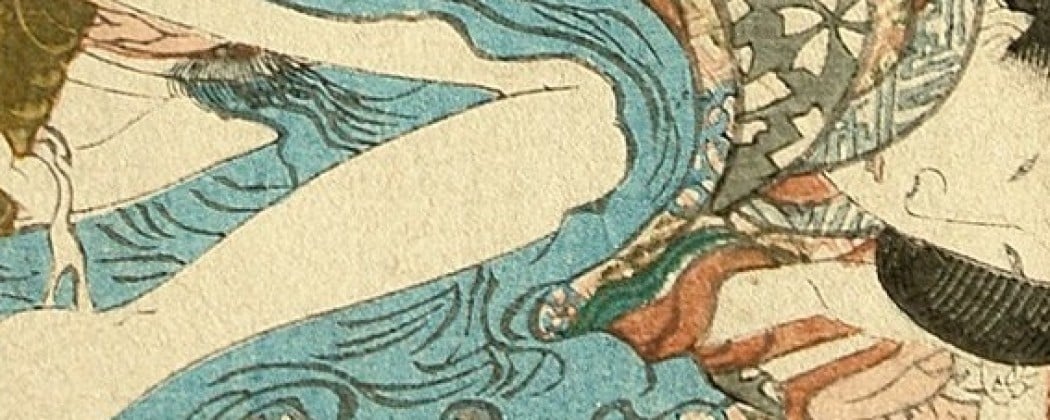 Japanese Geisha Having Sex With Herself
An unusual design that examines in detail the activities of an aroused Japanese geisha who has sex with herself. She is using a harigata (strap-on dildo) and leans with her head on an opened shunga book that serves as inspiration. The storage box is next to the fallen geisha pillow.
Aroused Thoughts
The image is divided in two by a diagonal line. The above image reflects her aroused thoughts that arose during earlier events in which she was observed by multiple men on the street.
The accompanying text on prints with solistic women using a dildo is often along the lines of 'I am happy with my position in life, even though this part is a little inconvenient.'
The piece described above is attributed to Koikawa Shozan and was issued around 1850.  The size is 6 1/2″ x 4 1/4″ inches. Fine impression, color and condition. Very slightly trimmed and minor marks and flaws only. Wonderful use of gauffrage and metallic pigment details has been added during the printing process.
The good news is that this rare and charming piece of art is still available for Euro 350,-. So grab your change now and add it to your collection..!!
Click HERE for more aroused geisha playing with various sex toys or HERE for more lonesome masturbating beauties…!!