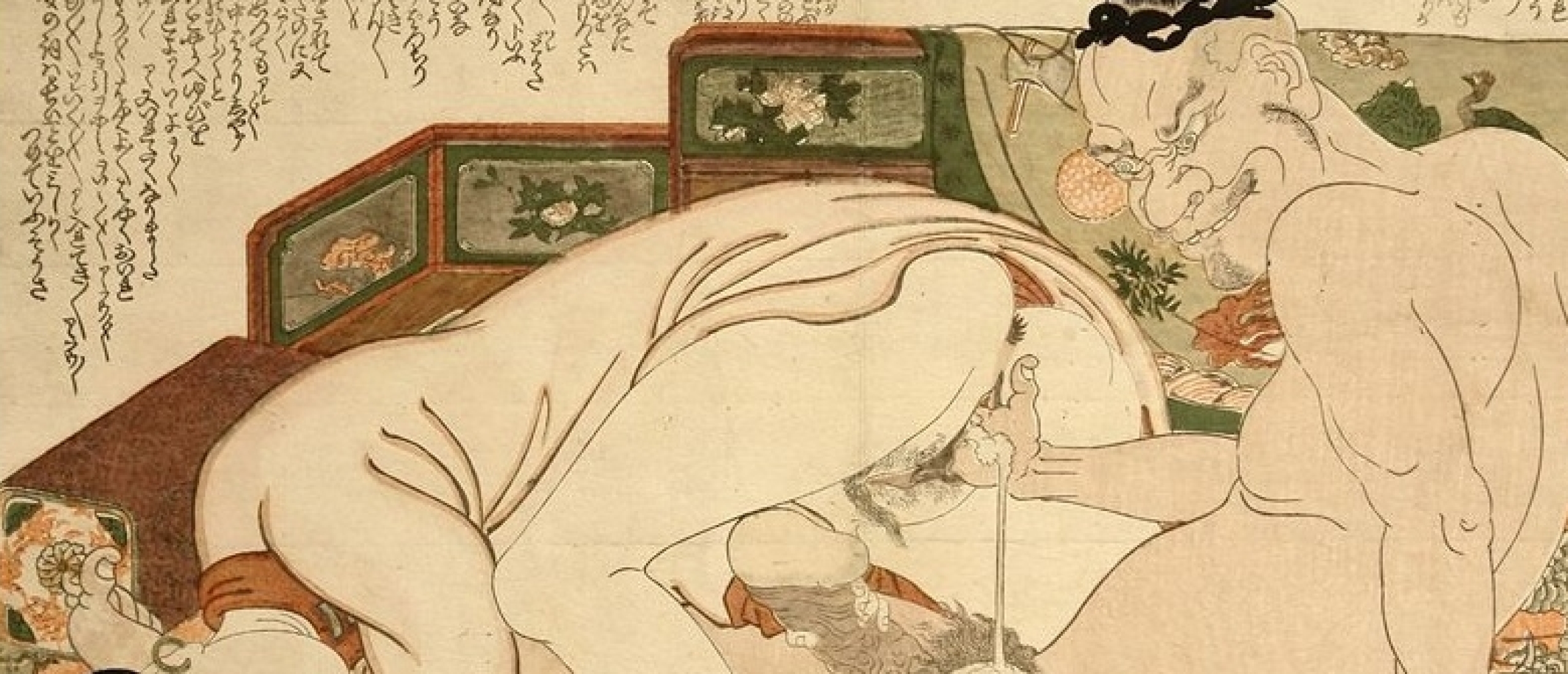 Outrageous Masterpiece Portraying a Crazy Chinese Couple
This is the penultimate, eleventh shunga design of the 'Willow Storm' -series that depicts an outrageous Chinese couple involved in a bizarre "vaginal fluid extraction" ritual. Yanagawa Shigenobu (1787-1833) added funny details like the mustache shaped pubic hair above the woman's vagina. The oxidation effects throughout the whole design are truly magnificent !
Truly Extreme
Ukiyo-e expert Yoshikazu Hayashi comments the following on this image: "At last we reach the final two prints in the series. One is immediately struck by the Chinese man's ingenuity. But while that print used a Japanese, here we have a Chinese man: an amusing flight of fancy indeed. Not surprisingly, the Chinese man speaks in incomprehensible Chinese, but a translation is included to keep us laughing. the exaggeration here is truly extreme. The bodily fluids flow out the tea cup like a waterfall.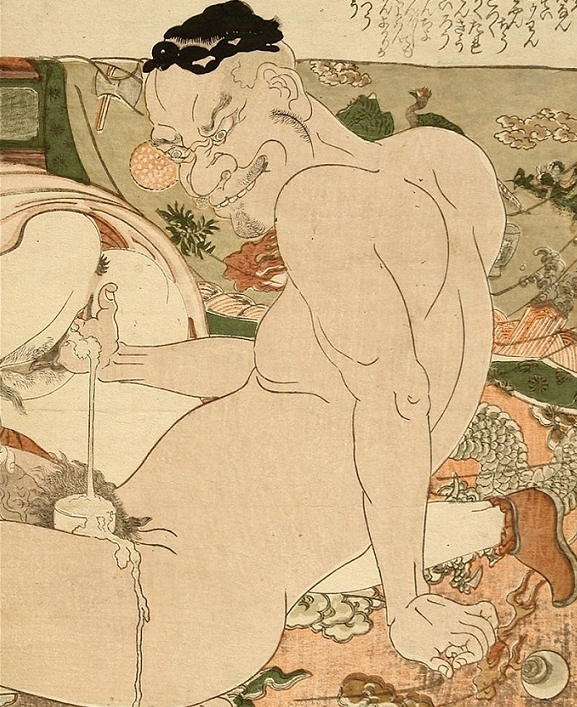 Fig.1a. 
Pigtail
There are shunga in China as well, but their unremarkable portrayals are nothing compared to this kind of hyperbole. In my opinion exaggeration is everything in an erotic print, which is what makes Japanese shunga the best in the world. The black object coiled around the man's head is his pigtail. It would normally hang down his back, but he has wrapped it around his head like a headband. Looking for all the world like one of those fearsome demons that stand guard at the entrance of a temple; the Chinese man's face is Shigenobu's hallmark".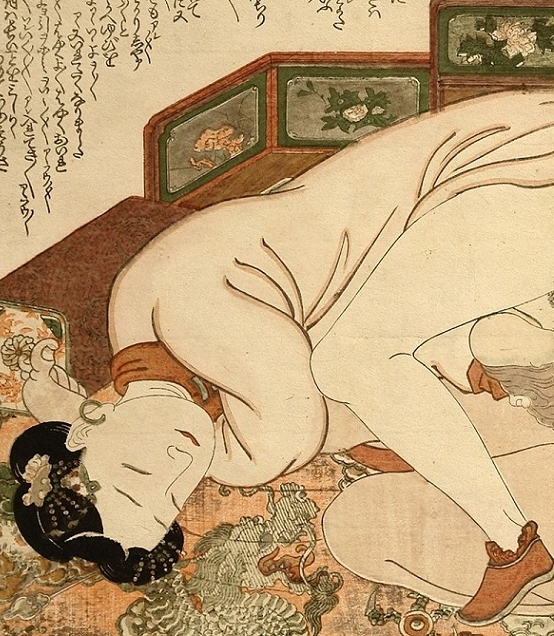 Fig.1b.
This above print is depicted in 'Japanese Erotic Fantasies' by C. Uhlenbeck and M. Winkel on p.177 (Ill.65b).
Other impressions are depicted on p.87 (Ill.98) in 'Strangers in Paradise' by Dr.Richard Lane, Vol.4 'Shigenobu, Yanagi no
 Arashi (The Complete Ukiyo-e Shunga)' by Yoshikazu Hayashi, p.285 in 'Sex and the Floating World' by T. Screech.
Click HERE for a post on original Chinese shunga featuring bestiality secrets!
Click HERE for another striking Shigenobu design portraying a similar scene but with a Western couple!