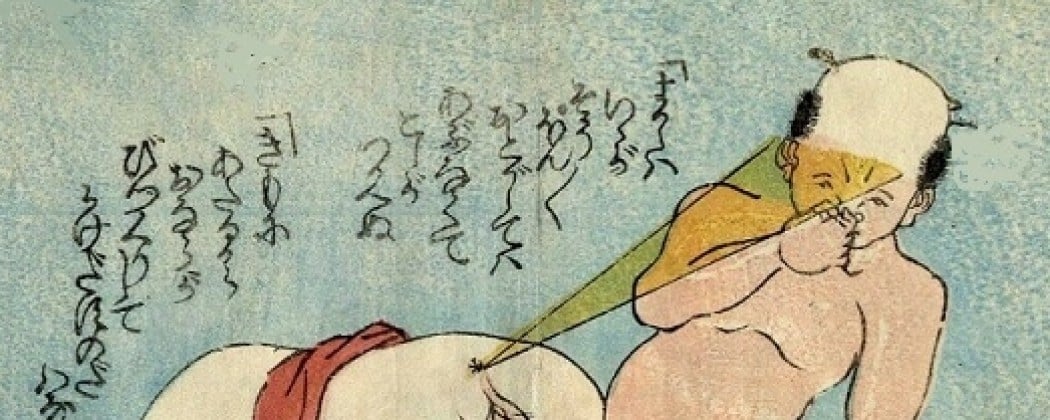 Flatulence, Tengu Mask Dildo, Vaginal Coins and Other Mysterious Sex Games
The following Japanese erotic book illustrations were produced in the mid-nineteenth century. They depict amusing scenes and the inserts feature texts or images (with sex toys) which don't seem to refer to the colored images below.
Not finished laughing yet? Click HERE for even more shunga fun…!!
Please advice us if you appreciate these kind of posts in the comment box below….!!