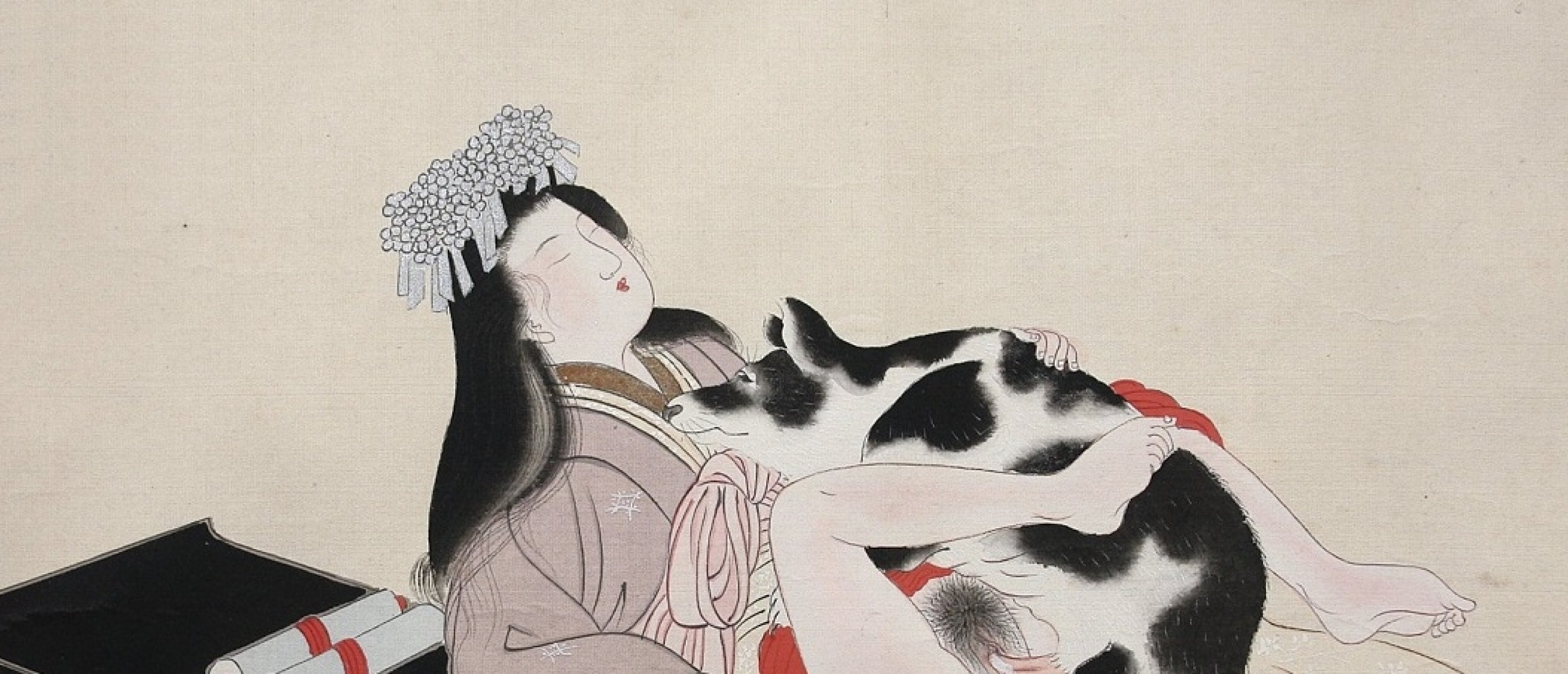 Two Wicked Meiji Shunga Inspired On Kunisada's Shocking Masterpiece
In a previous post we examined some of the designs from Kunisada's acclaimed masterpiece Koi no yatsu Fuji (Love of Yatsufuji) from 1837. Today we'll take a look at two Meiji shunga that were inspired by the famous "Dog"-piece.
Ejaculation
Above painting (Fig.1.) was actually created somewhere between 1850 and 1880 so if it is from the Meiji era than it is an early one. The unknown artist chose a more minimalistic approach in comparison with Kunisada's piece (Fig.2.). The differences are evident, the dog makes love to Fusehine in the missionary position, the scrolls are rolled up, the circular frame is omitted. They are shown at the moment of orgasm, the dog has just ejaculated
Doggy Style
In this woodblock edition (Fig.3.) the artist (probably Tomioka Eisen) maintained the "doggy-style" pose but depicts them outside surrounded by a waterfall and rocks.  A striking detail is the Buddhist prayer beads (mala) that lay in front of Fusehine. That it concerns a fantasy is emphasized by the misty clouds.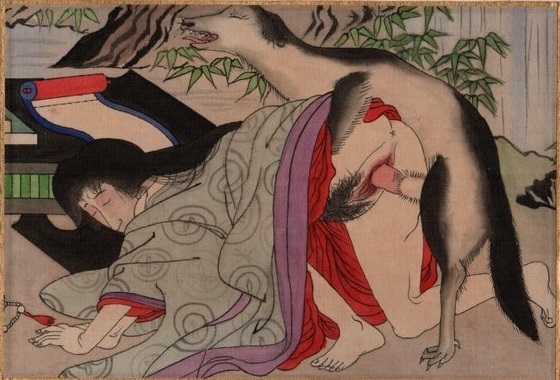 Fig.4. Small koban-sized print inspired by figure 3 (late Meiji era)