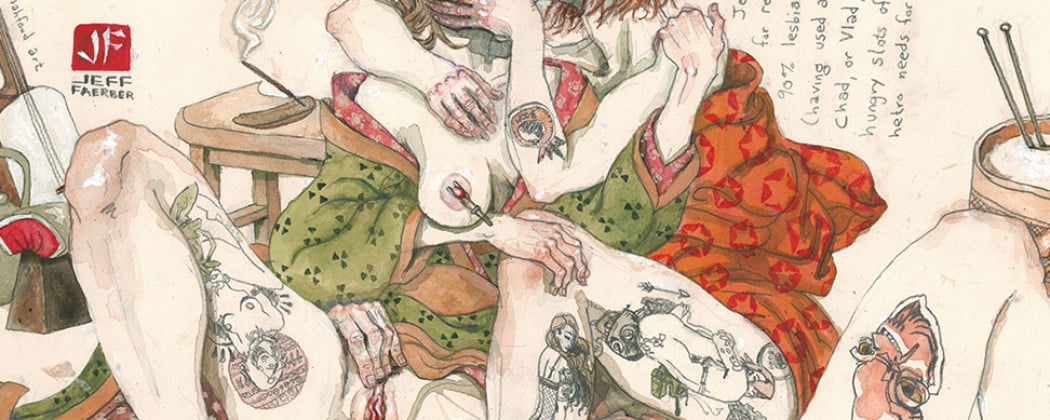 Bisexual Threesome with Dominating Lesbian Couple by Jeff Faerber
Jeff Faerber's new work depicts a bisexual threesome in which the male lover only has a supporting role. The collection of tattooed legs and the varying colors of the kimonos make it a compelling piece. Faerber's portrayal of lesbian lovers is always appealing and the nipple clamp a lovely detail.
Incense Burner
The incense burner next to the kissing females was an object often used in classical shunga designs to indicate that the intimate protagonists are Westerners.
Jeff's blurb:
"I liked the idea of people's casualness in using apps to supple all their needs (pretending this is pre- or post COVID of course). So of course a bisexual couple would hope on Dude-finder and order up a Friday night special. And also, having a percentage applying to their sexuality cracks me up.
Some of my favorite shunga pieces are the ones where the bodies become a tangle and it takes a moment to decipher whose limb is whose. This one was particularly successful in my opinion of making a pile of limbs and fabric.
I also used artwork by Jim Mahfood as tattoos on the 3 figures…"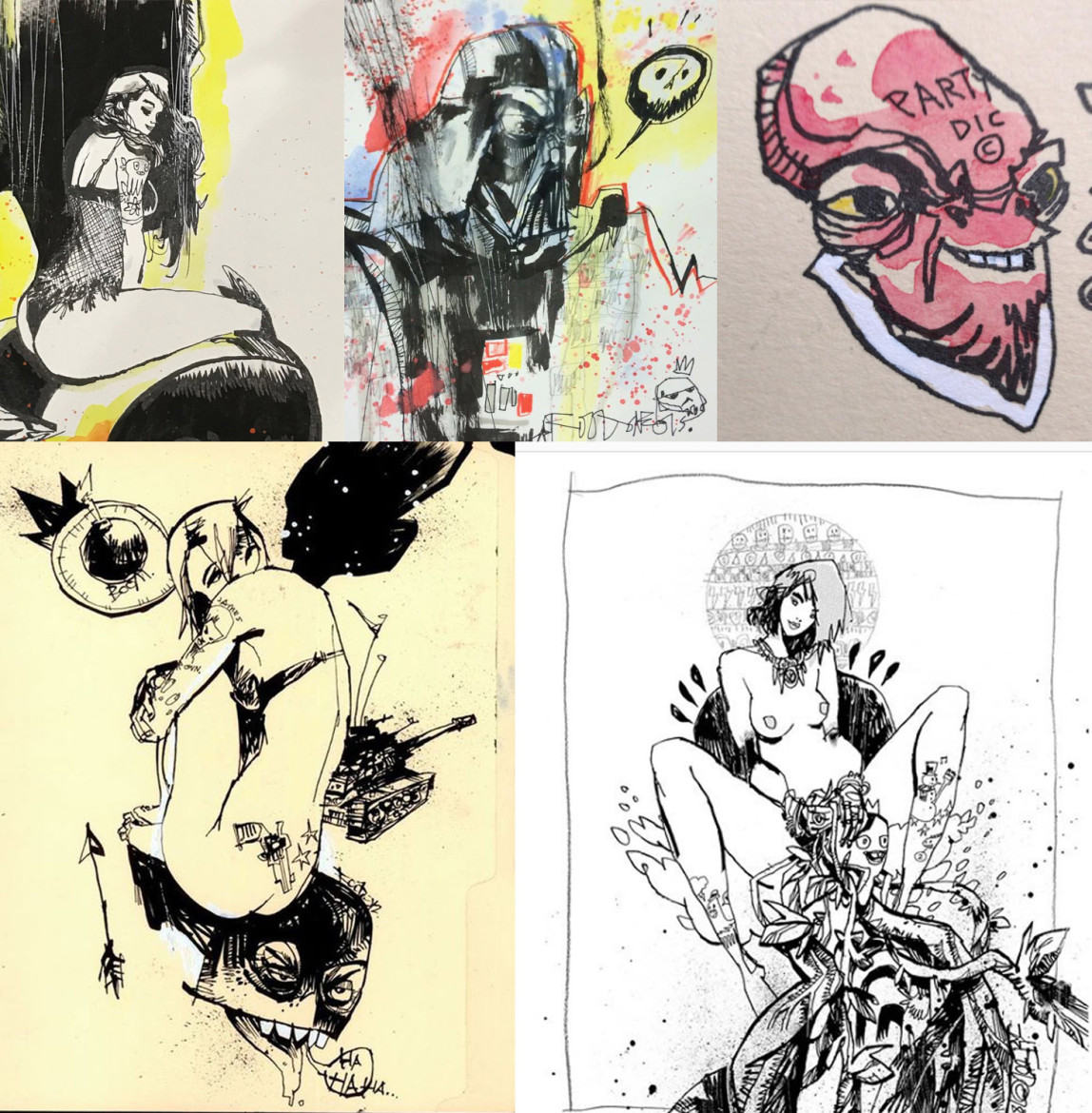 Click HERE for the another Faerber piece that refers to Jim Mahfood's art….!!
Let us know what you think about modern shunga in the comment box below…!!