Masami Teraoka is a Japanese-American artist who was born Onomichi, Hiroshima, Japan in 1936. Like Hiroshi Hirakawa he assimilated the two-dimensional drawing style of the ukiyo-e tradition and adds modern day items and references. On the eye his images look uncomplicated and direct but when you study his watercolor paintings closer a complex multi-layered worldview emerges.
Abuse By Catholic Priests
This can also be noticed in the meaningful titles of the series of paintings such as McDonald's Hamburgers Invading Japan and 31 Flavors Invading Japan. Subjects as AIDS (in the eighties), sexual abuse by Catholic priests, equal rights for gays and similar issues are part of Masami Teraoka's engagement.
Hieronymous Bosch
Later in his career Masami moved from the flat imagery of ukiyo-e to the sumptuous and large surface. These giant triptychs, inspired on Hieronymous Bosch' (1450-1516) paintings, portray the Catholic Church as the sinner. This because they swept the child abuse in their institution under the carpet.
Loyal to Ukiyo-e
His large-scale painting may be inspired on famous Renaissance paintings but Masami remains loyal to the narrative quality of ukiyo-e.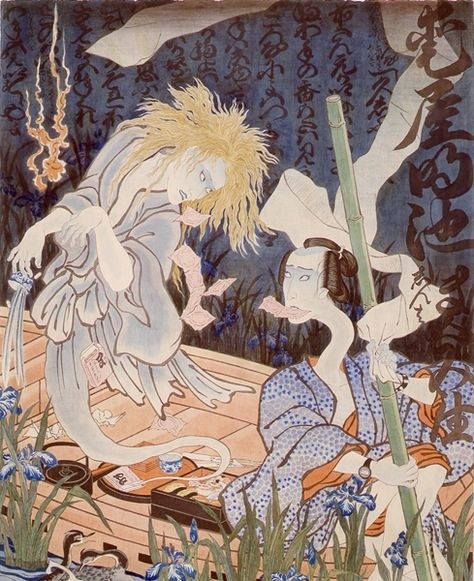 The following video features 10 other works (including some of his triptychs) by Masami Teraoka…